Help keep your pet feeling calm and relaxed with our easy-to-use 100% Natural Calming Drops. Fast-acting and long-lasting, this product is ideal for nervous or anxious pets.
Why choose this product?

Natural Calming Drops help manage your pet's stress and anxiety, providing fast-acting and long-lasting effective relief. Packed with a unique blend of botanical herbs and minerals, our 100% natural formula helps to promote relaxation and keep your pet feeling calm.

The product has been specially formulated to get to work immediately and you can expect to see the benefits in as little as 20 minutes.

Use alongside our Calming Supplemental Treats and Calming Functional Treats for even better results.

How do I use it?

Simply add to food, water or directly into your pet's mouth. With no hard pills or tablets to swallow, it couldn't be easier to use.

Daily Amount: 1 drops per 1kg of body weight. Max 25 drops

Suitable for any breed of dog, cat, horse or ferret over 8 weeks old. It is not suitable for pregnant or lactating animals.

This product is particularly suitable for dogs that are prone to stress and anxiety. It can be used for separation anxiety and during anxiety-inducing events, such as fireworks, visits to the vet, groomers or kennels, meeting new people, entering a new environment or even when moving house.

Dogs that are prone to anxiety may include breeds such as German Shepherds, Border Collies, Jack Russel Terriers, French Bulldogs, Bichon Frises, Labrador Retrievers, Poodles, Vizslas, and Malteses.

Our products are gentle on tummies, specially formulated for everyday use. For best results, use daily as part of your pet's daily wellness routine.
What's in it?

Valerian
St John's-wort (Hypericum Perforatum)
Ashwagandha (Withania Somnifera)
Magnesium

That's it!
Shipping and Delivery

FREE Standard Tracked Delivery (3-5 working days) on all UK orders over £25.00.

For orders under £25.00 there is a flat charge of £3.99 for Standard Tracked Delivery (3-5 working days).

UK Next Day Tracked Delivery (1-2 working days) has a fee of £4.99.
View full details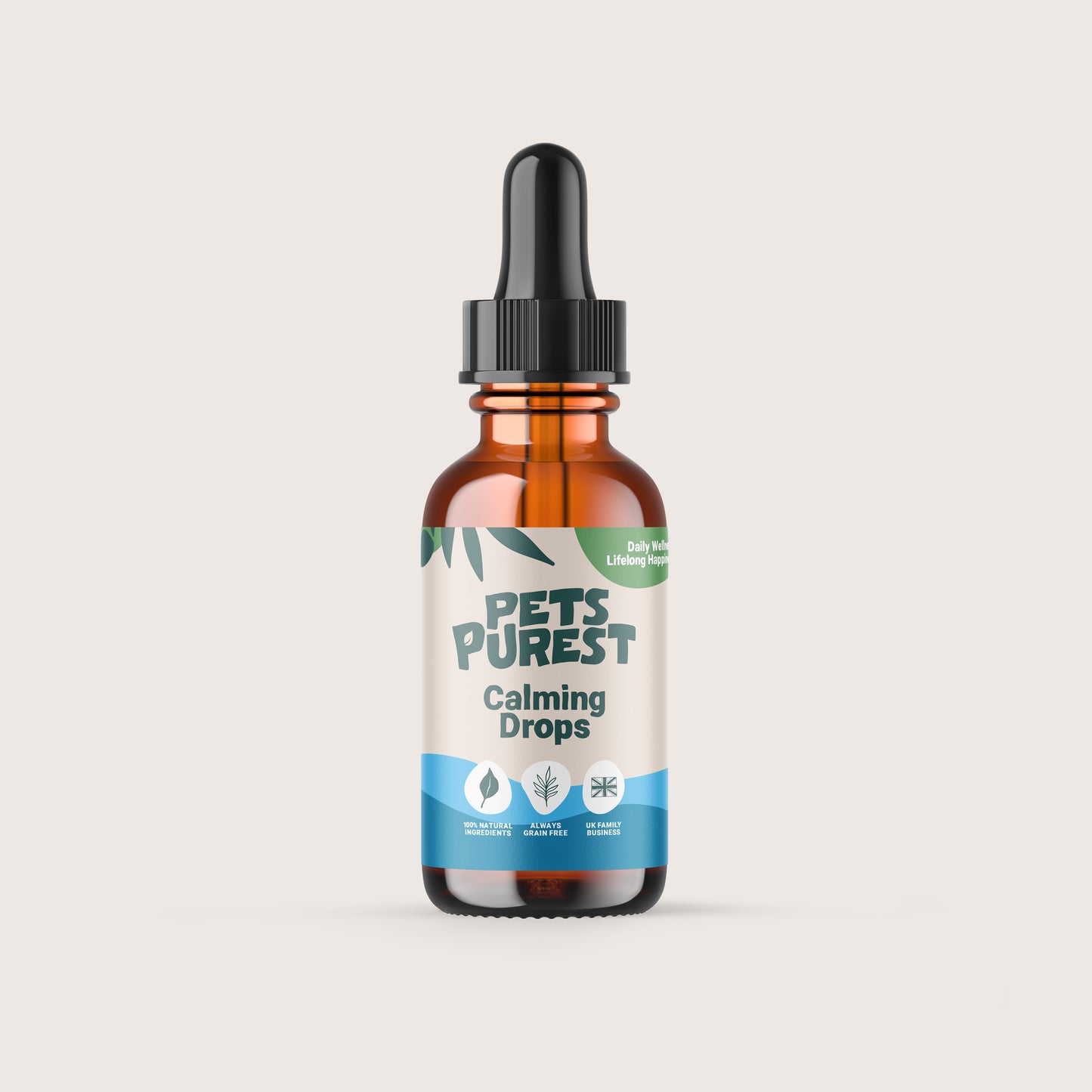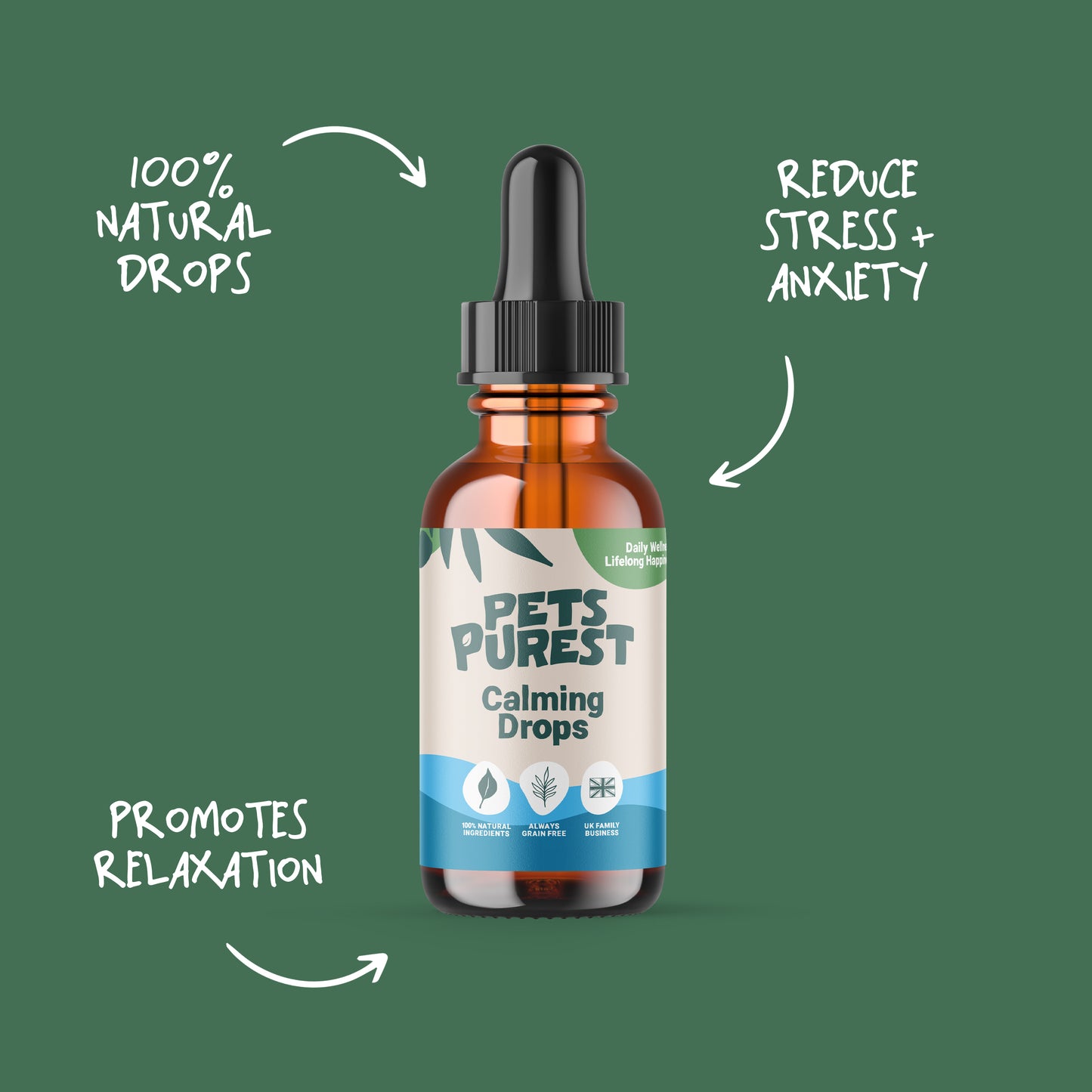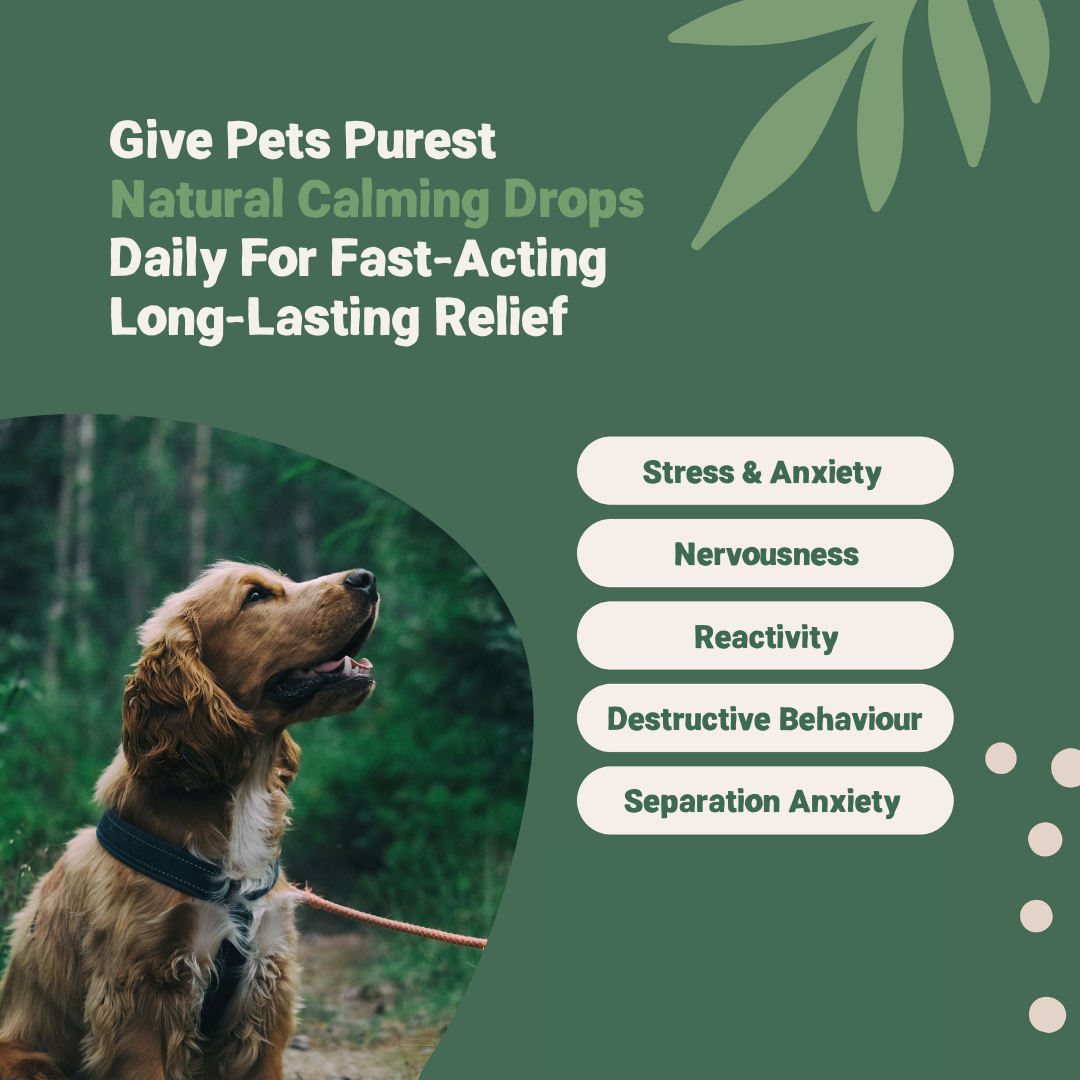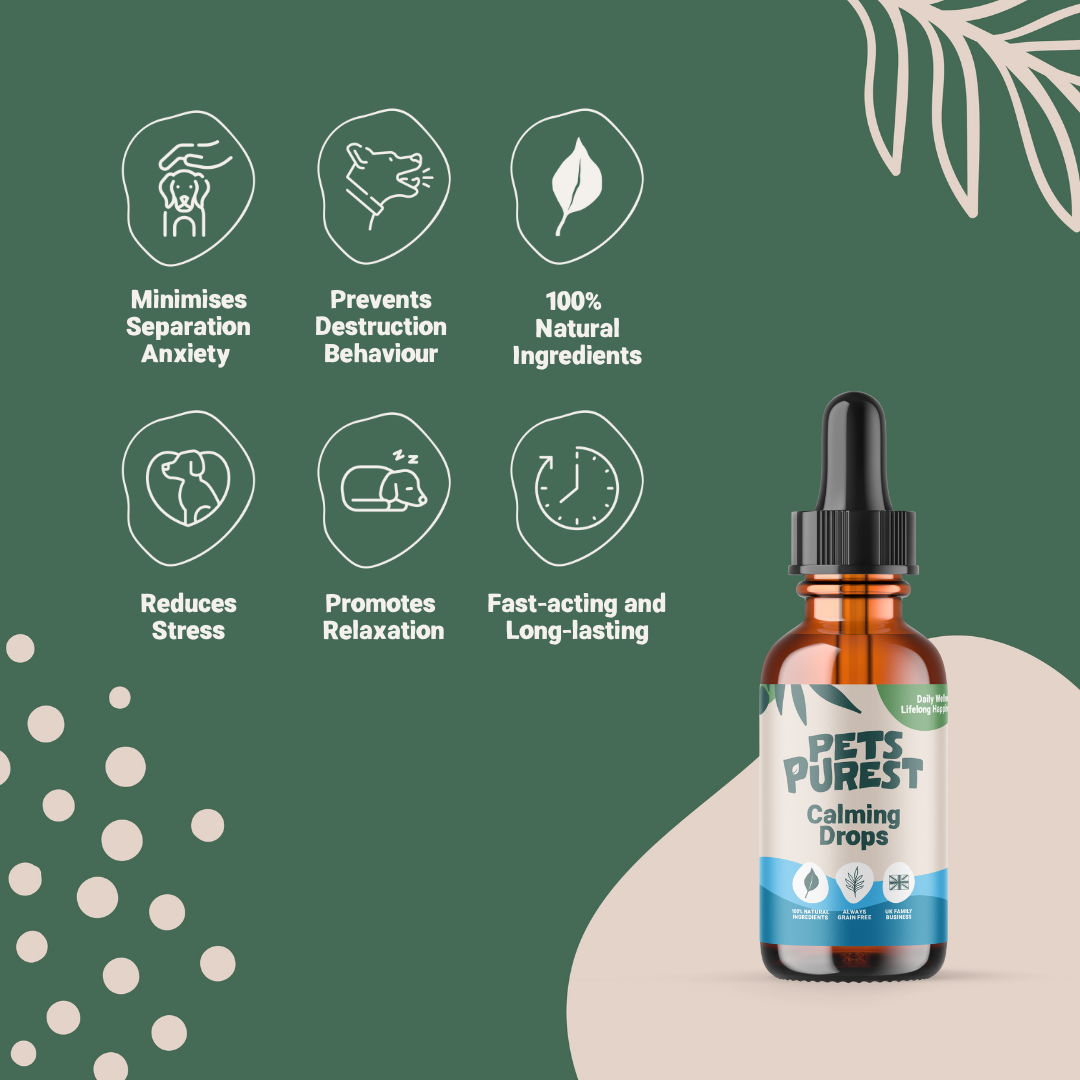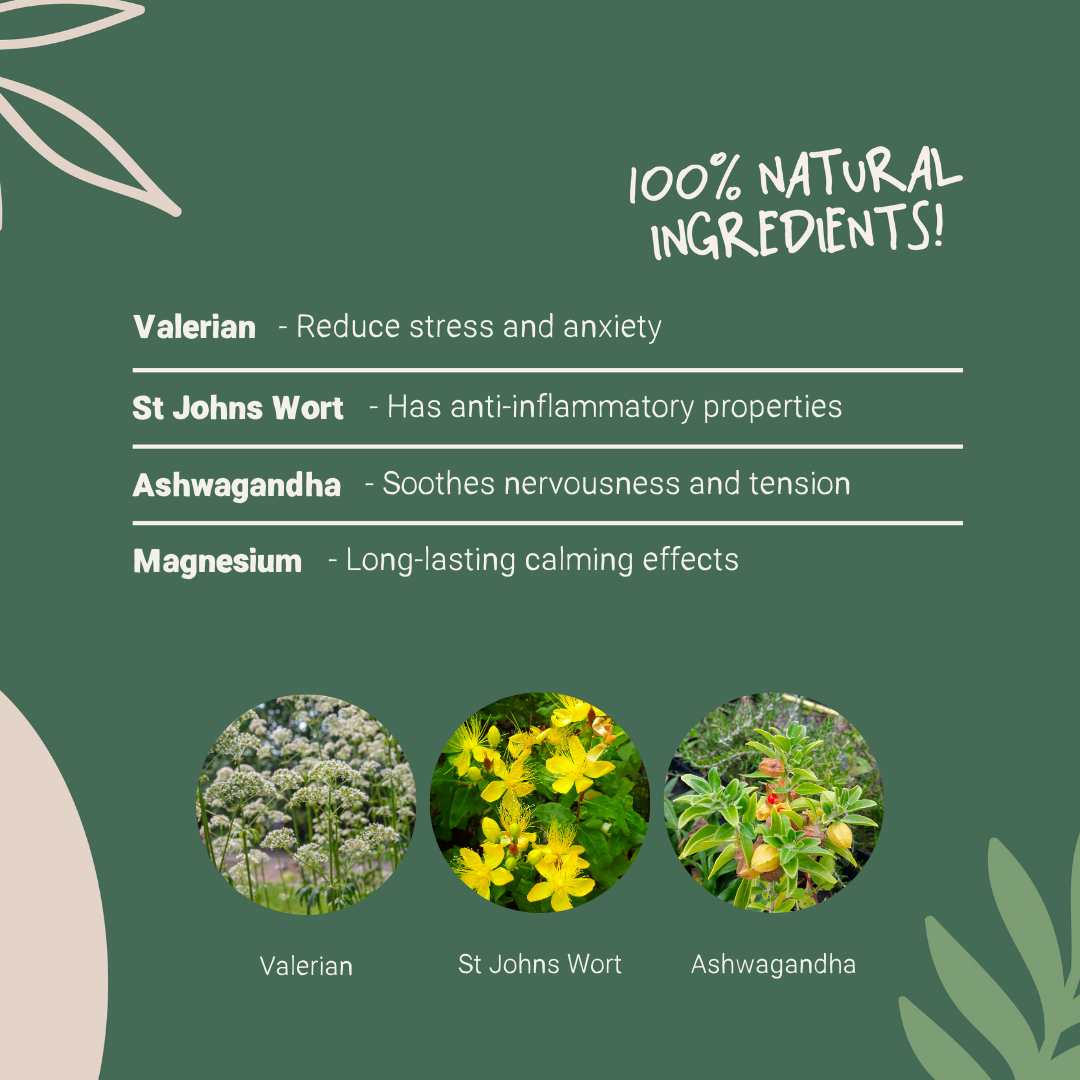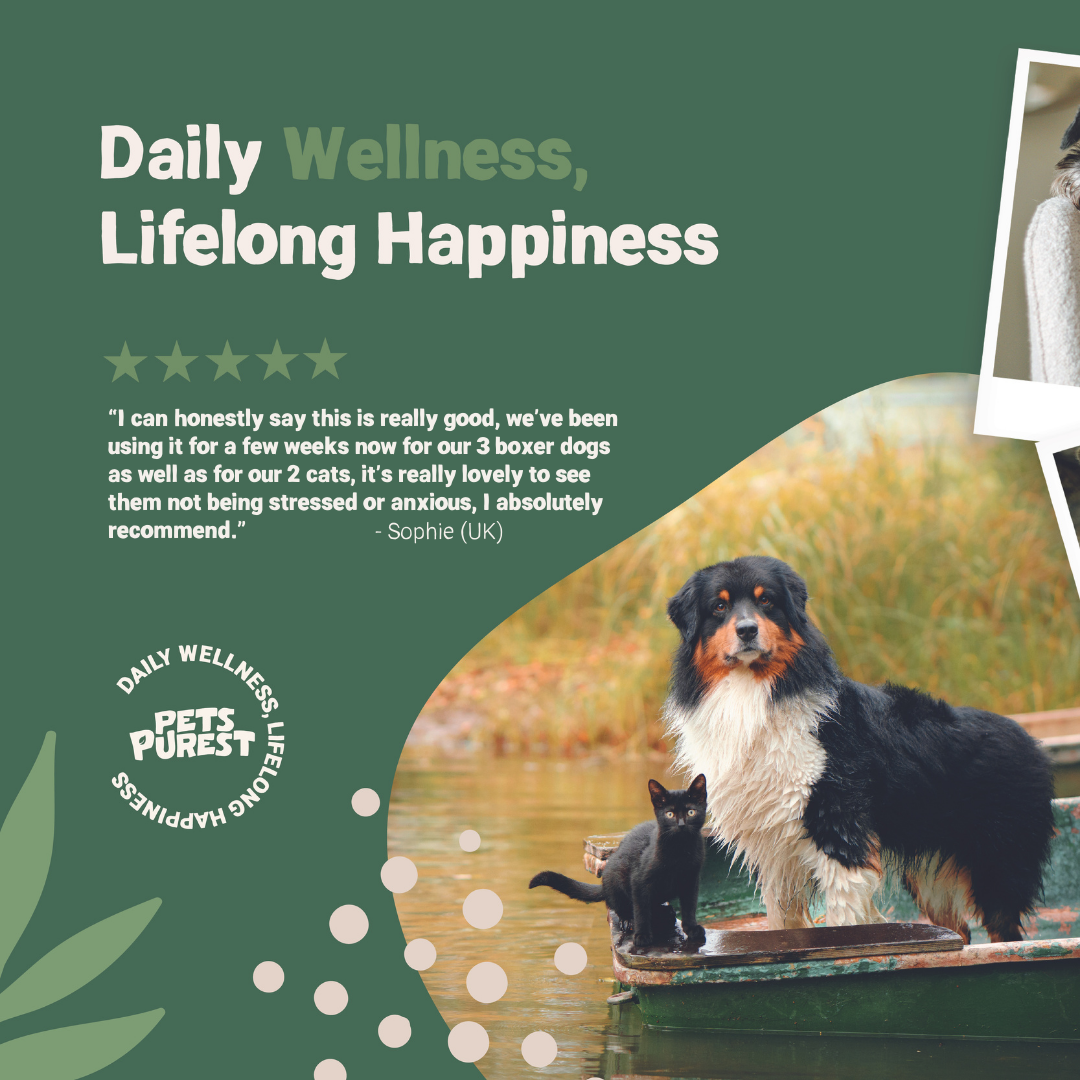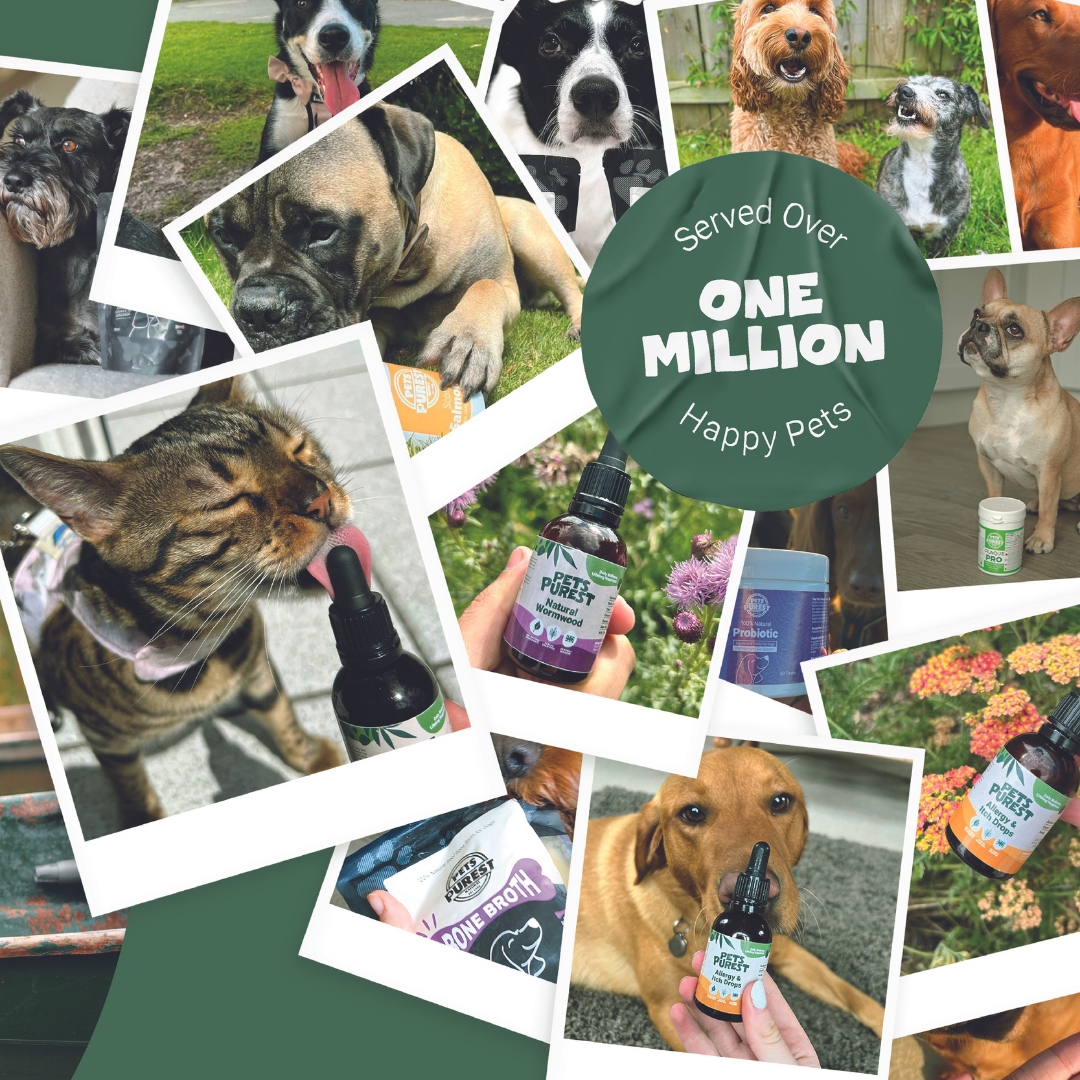 pdp-benefits

Prevents Destructive Behaviour

pdp-benefits

Minimises Separation Anxiety
Collapsible content
Valerian

A naturally non-addictive herb used to reduce stress and anxiety. It has also been proven to improve sleep and reduce hyperactivity.
St John's Wort (Hypericum Perforatum)

This plant is similarly used in this formula for its calming effects on pets. It has anti-inflammatory properties, whilst promoting good heart and gut health.
Ashwagandha (Withania Somnifera)

This ancient remedy is perfectly paired with Valerian. Its complementary properties help to safely soothe nervousness and tension. It also helps boost the immune system.
Magnesium

Magnesium prevents cell death in the nerves, playing an important role in helping to reduce stress and anxiety. It is often used for its long-lasting calming effects. One of the most abundant minerals in the body, magnesium is also responsible for many aspects of overall health, including strengthening the bones, muscles and heart.
100% Natural, No Compromises

We provide a range of 100% natural treats, supplements and hygiene products to help keep pets feeling healthy from the inside out!

Absolutely Amazing!!!

My dog has suffered with his anal glands for around 8 months now. We have tried a lot with no joy, until I came across Pets Purest! - Lauren (June 2023)

Over One Million Happy Pets

We're passionate about pet wellbeing and our promise is to support pet owners (and their pets) on a journey of daily wellness and lifelong happiness!
Frequently Asked Questions
How long do the drops work for?

After one dosage the Valerian will take effect after 20minutes and last for 3-4 hours. The other ingredients have a culmulative effect so will continue to work day after day to gently reduce symptoms.
Can it be used on cats?

Yes, you can use Calm Pro for cats.
What are the active ingredients please?

The active ingredients are:

Valerian - This is a fast acting relaxant which will get to work within 20 minutes to calm and relax your pet
Withania Somnifera (Ashwagandha) - This herb has been shown to reduce anxiety and improve mood
Hypericum - Reduces pain and helps with injuries to the nerves
Magnesium - This is a gradual calmer which will have a cumulative effect over time (the longer you use it the better it works)
What makes our products unique?

We show clearly what ingredients we include across our entire range, making it simple for pet owners to understand exactly what the product is and does.