Cleans and freshens-up your pet's coat with no harsh chemicals or fragrances.
Why choose this product?

Clean and freshen-up your pet's coat with our Natural Wet Dog Spray. Our 100% natural formula helps to eliminate odours with no harsh chemicals or fragrances. The product is hypoallergenic and completely safe to use daily as part of your pets regular health and wellbeing routine.
How do I use it?

Simply spray directly onto fur. Use after a soggy walk, fresh out of the bath, or just whenever you need to neutralise that wet dog smell in your home.

Suitable for any size and breed of dog over 12 weeks old.

Our products are gentle on skin, specially formulated for everyday use. For best results, use regularly as part of your pet's wellness routine.
What's in it?

Electrolysed salt water:
<99.84% water
<0.134% salt
< 0.026% F. A. C.
Active ingredient Hypochlorous Acid

That's it!
Shipping and Delivery

FREE Standard Tracked Delivery (3-5 working days) on all UK orders over £25.00.

For orders under £25.00 there is a flat charge of £3.99 for Standard Tracked Delivery (3-5 working days).

UK Next Day Tracked Delivery (1-2 working days) has a fee of £4.99.
View full details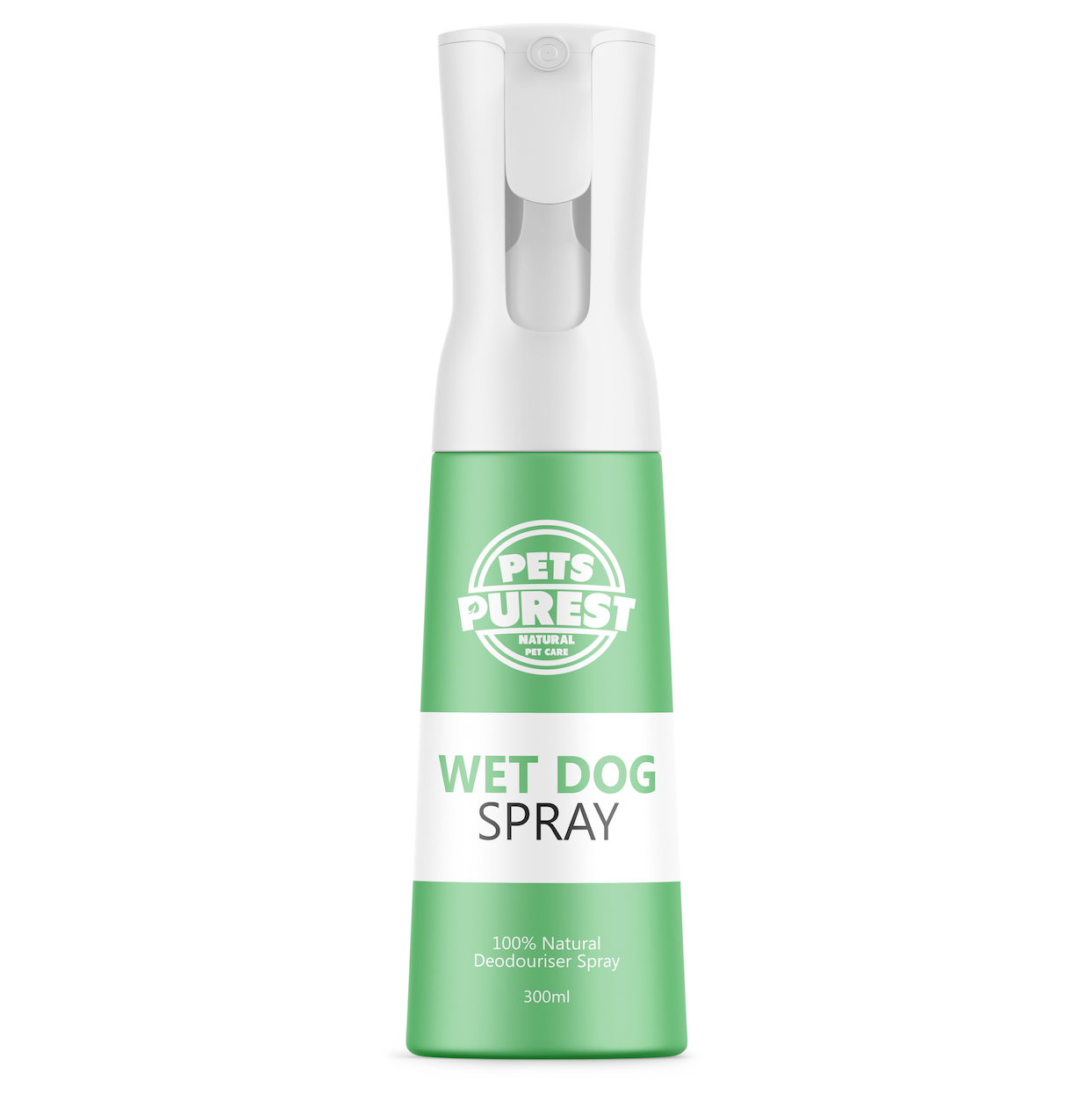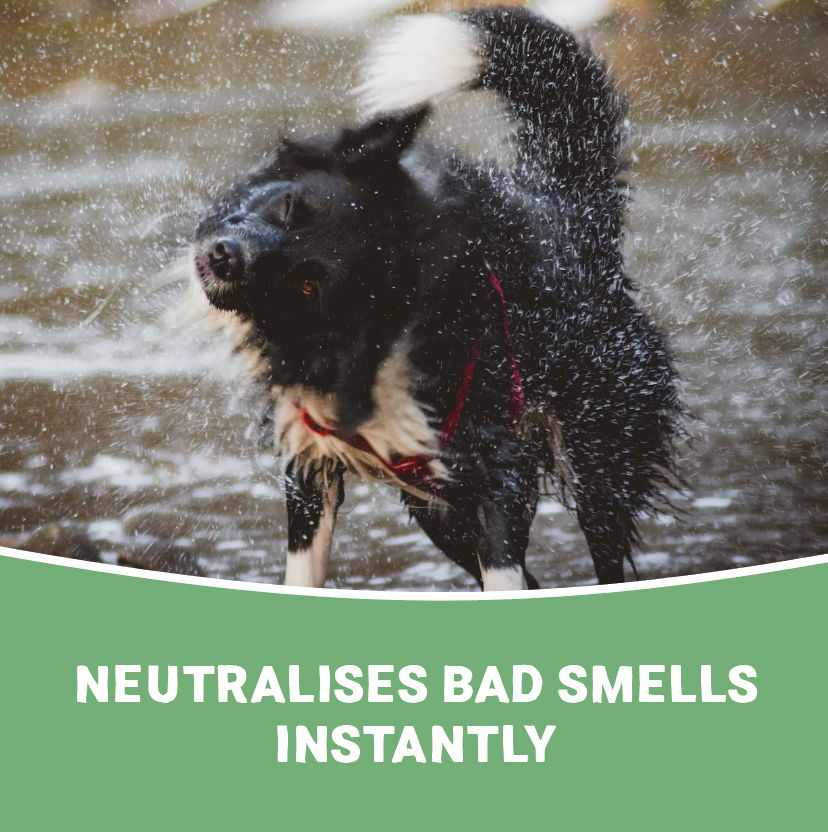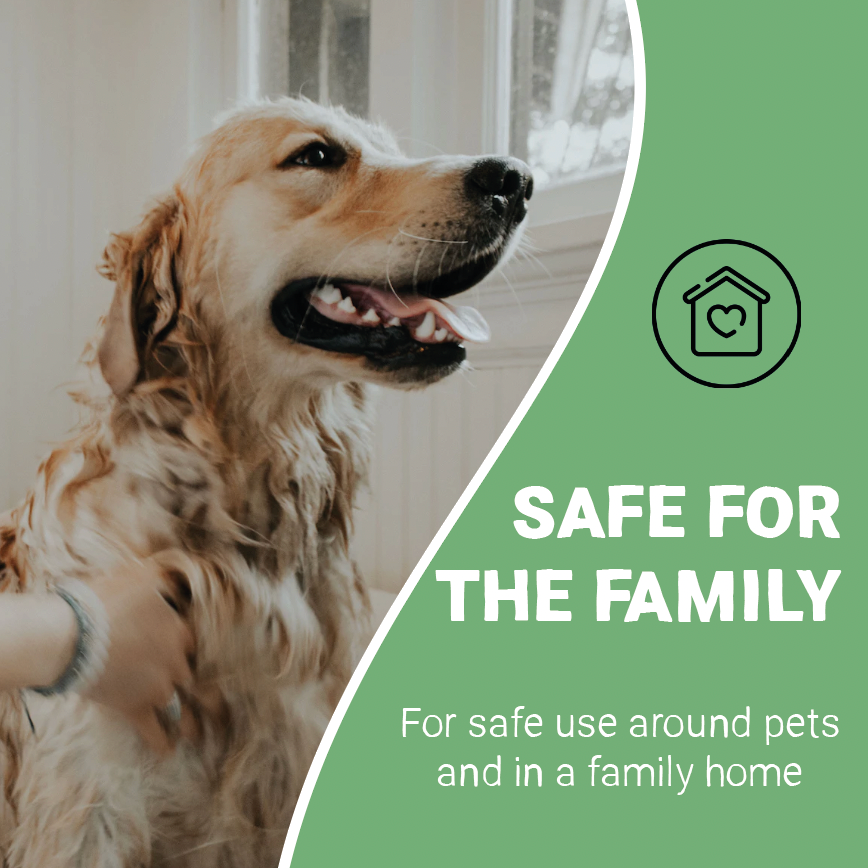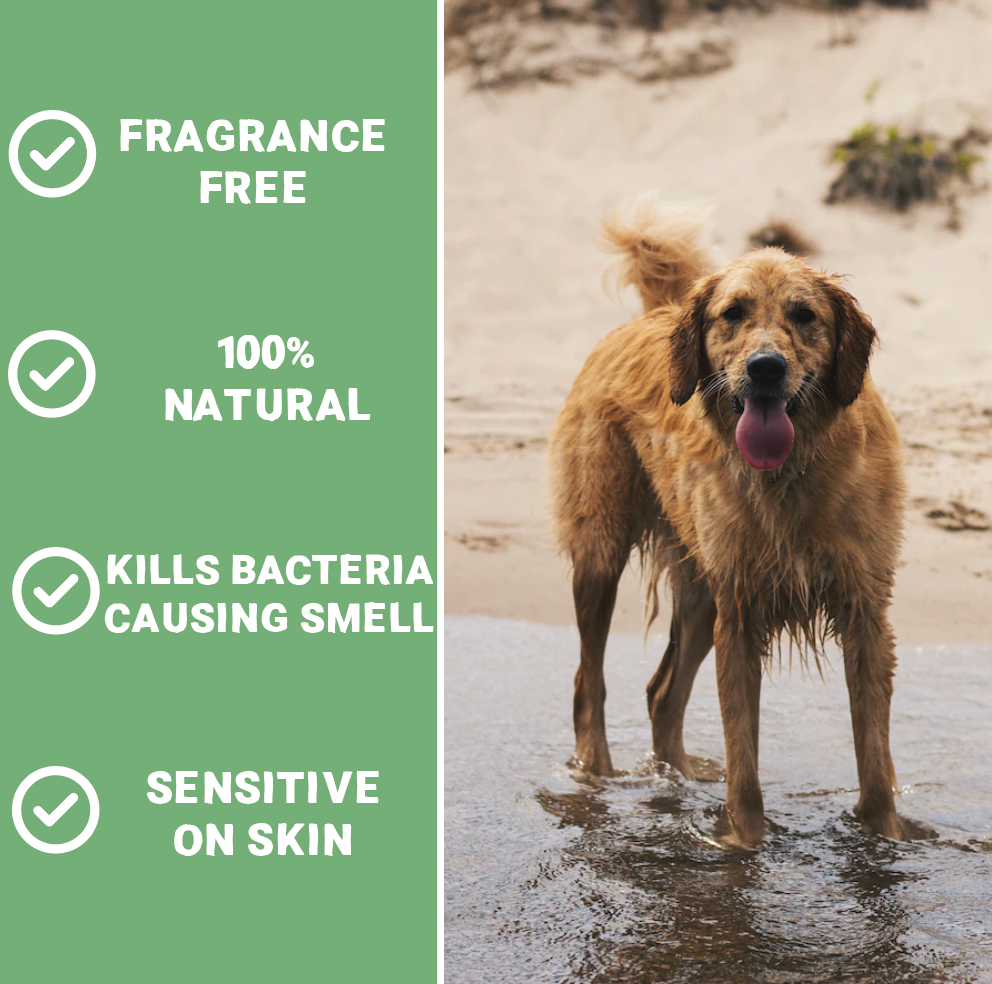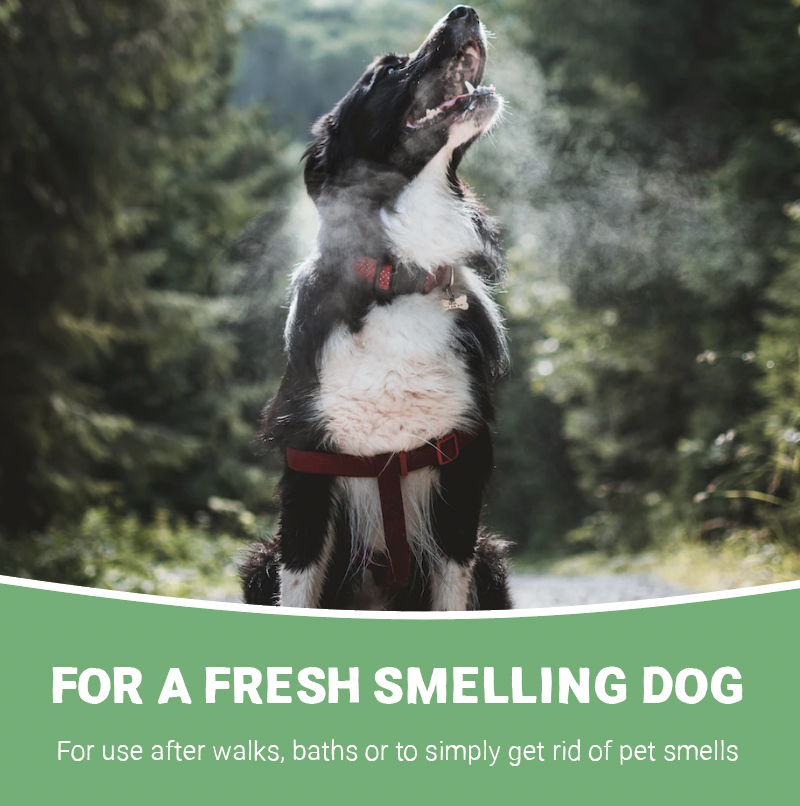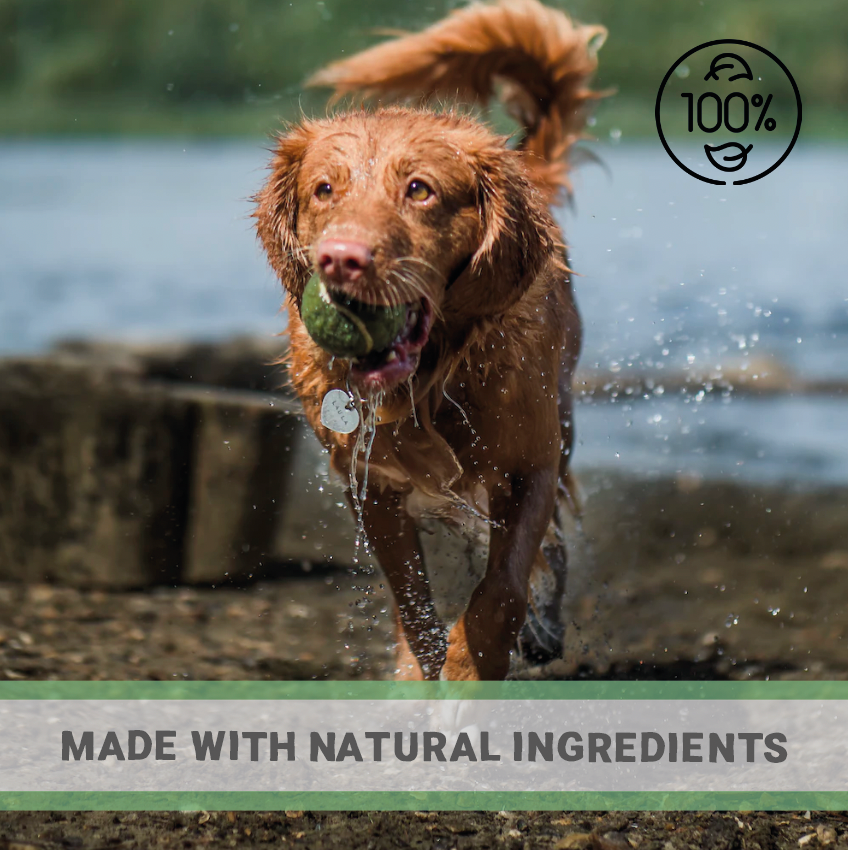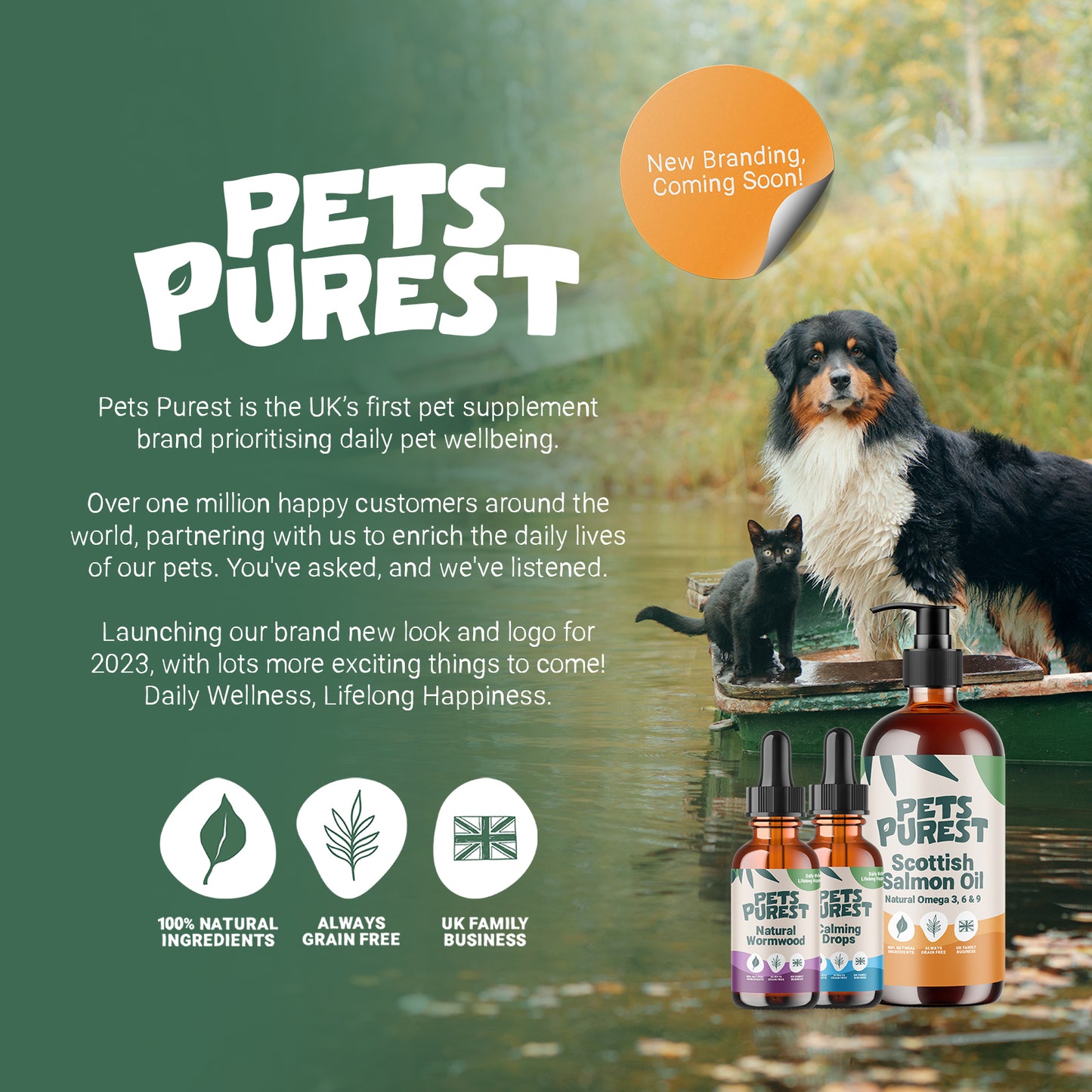 Collapsible content
Hypochlorous Acid

Hypochlorus acid may sound quite scary, but it really isn't. Hypochlorus acid is a mild acid that exists in your (and your pet's) body. It supports the immune system by stimulating the production of white blood cells which fight infections, both bacterial and viral.

It's an ingredient widely used in human cosmetic products and pet hygiene products due to its gentle antibacterial, anti-inflammatory and wound healing properties.

When used on the skin and coat it doesn't simply mask unwanted odours, it eliminates the bacteria that cause them in the first place.

Harsh on bacteria but gentle on skin, Hypochlorus acid is is non-toxic, non-irritating and 100% natural.
100% Natural, No Compromises

We provide a range of 100% natural treats, supplements and hygiene products to help keep pets feeling healthy from the inside out!

Absolutely Amazing!!!

My dog has suffered with his anal glands for around 8 months now. We have tried a lot with no joy, until I came across Pets Purest! - Lauren (June 2023)

Over One Million Happy Pets

We're passionate about pet wellbeing and our promise is to support pet owners (and their pets) on a journey of daily wellness and lifelong happiness!
Frequently Asked Questions
Why we love what we do?

We pride ourselves on being real people making real products for real pet owners and their pets. Knowing our products enhance the health and happiness of pets is what motivates us to keep doing what we do.
What is the returns policy?

Our returns policy lasts for 30 days. If 30 days have passed since your purchase, we are unable to offer a refund or exchange. To be eligible for a return, your item must be unused and in the same condition as when you received it. Additionally, it must be in the original packaging.
How we got started?

Founded in 2017, our vision was to be the UK's first 100% natural pet supplement brand, providing healthy, natural alternatives to many mass-produced pet products.
What makes our products unique?

We show clearly what ingredients we include across our entire range, making it simple for pet owners to understand exactly what the product is and does.